Eric Gillis and Lanni Marchant win national marathon titles

October 22nd, 2015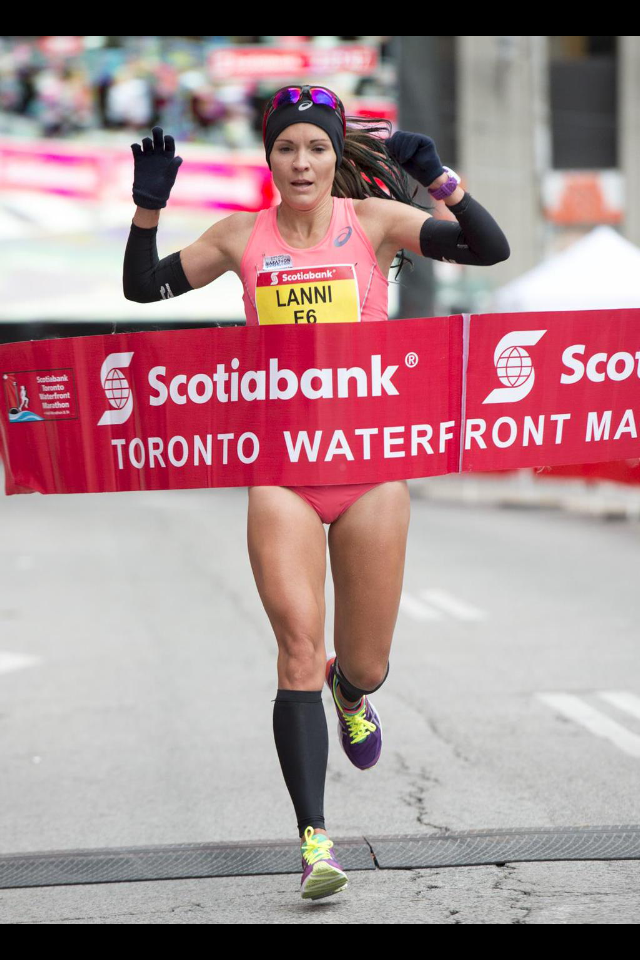 Toronto - Eric Gillis of Guelph, Ont., and Lanni Marchant of London, Ont., won the marathon national titles today at the Scotiabank Toronto Waterfront Marathon which also served as Athletics Canada's Canadian Marathon Championships.
Gillis was the first Canadian man across the finish line (7th overall) in a time of 2:11:31, below the 2016 Olympic marathon standard of 2:12:50. "I probably got Plan 'C'" Gillis joked afterwards. "If I was starting with plan 'A' would probably go to break 2:11 plan 'B' a personal best and then plan 'C' 2:11:30 something right where I have run before. Feels good. Thats more than acceptable to do that here today."
"It feels great to have a qualifying time under my belt and I wanted to run sub 2:12 and get it by at least a minute and I did that. So what I could control I controlled and I hit the time that was in the ball park I wanted. It's a good feeling right now to execute and get that first checkmark."
Marchant was the first Canadian women across the line in 2:28:09 (5th overall), also below the Olympic women's marathon standard of 2:29:50. "It feels really good," she concluded. "I came in here with less pressure on me. I tried to go for my record and I was good until about 30k then, like typical me, the left calf went and I was running on borrowed time at that point.
"It was the Rio standard that was the ultimate goal and if I got the record that was going to be icing on the cake. I came pretty close. I came around the bend (with 250 metres remaining) and thought 'you gotta be kidding me but I am well under the Olympic standard and that's a good place to be especially in 2012. I was almost there and now for certain I am going to be there and I get to my pick of events."
Canadian Marathon Championships
Men – full results
Gold – Eric Gillis, 2:11:31
Silver – Kip Kangogo, 2:15:26
Bronze – John Mason, 2:22:35
Women – full results
Gold – Lanni Marchant, 2:28:09,
Silver – Leslie Sexton, 2:33:23
Bronze – Natasha Labeaud, 2:37:11
Latest News